Hi, I am Coach Angela ...
I am Mom to Henry (age two) and I am excited (and a little terrified) to welcome the next addition to our family in June. If you have any questions feel free to email me at mamazinmotion@gmail.com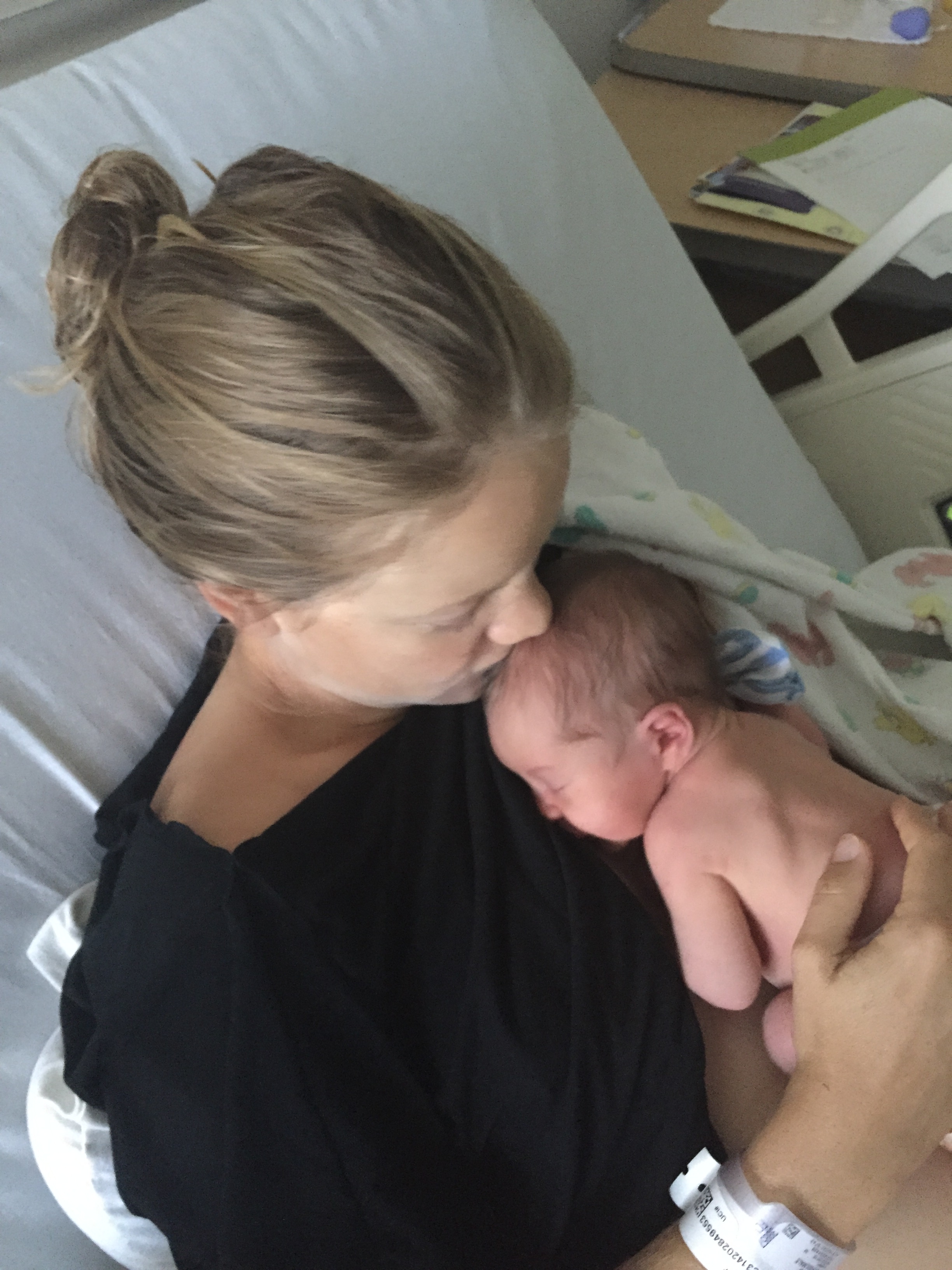 I have experience working with the full spectrum of fitness levels and have first hand experience in effective postpartum programming. I look forward to sharing my workout program and knowledge with you and helping you transform your body.
My achievements as an athlete and coach have equipped me with the experience and knowledge to help you reach your individual fitness goals:
Postnatal Fitness Specialist Academy Certification - currently enrolled

American College of Sports Medicine (ACSM) Certified Personal Trainer

Three-Time Division I All-American Track Athlete

Master's Degree in Youth and Family Recreation

Academic All-American

Represented South Africa at the World Junior Championships and World Student Games

San Francisco Marathon Commentator

Fastest Mile Time – 4.40

Fastest Marathon Time – 3:06

Worked for National Track and Field Coach of the Year

Worked as a Sports Specialist for Nike Sports Camps

Ironman Finisher (2.4-mile swim, 112-mile bike and a marathon - 26.2 miles)
Being a mom is a lot of work! I worked hard to become a three-time All-American Track Athlete but it doesn't even start to compare with the work it takes to be a mom!
After my son was born, working out was the only thing that kept me sane. As my son gets older, developing my strength and fitness base helps me throw him up in the air, carry the endless amount of stuff that kids need, and run around the park chasing after him while he squeals with delight. Here are a couple of pictures of my little dude during the good and the not-so-good days!
After a year of raising my son I have realized that the saying "It takes a village" is very true. Everyone needs support and friendships with other moms who know exactly what you are going through. This class will help you feel good about your body again. You will leave feeling proud, invigorated and ready to tackle the one-millionth load of laundry!
Taking care of your health will make you an even better mom. It's incredible how much your little one will learn from watching you work towards your goals. So… even if you got two hours of sleep last night, show up, have some fun, try your best and be kind to yourself.